The InductWarm® system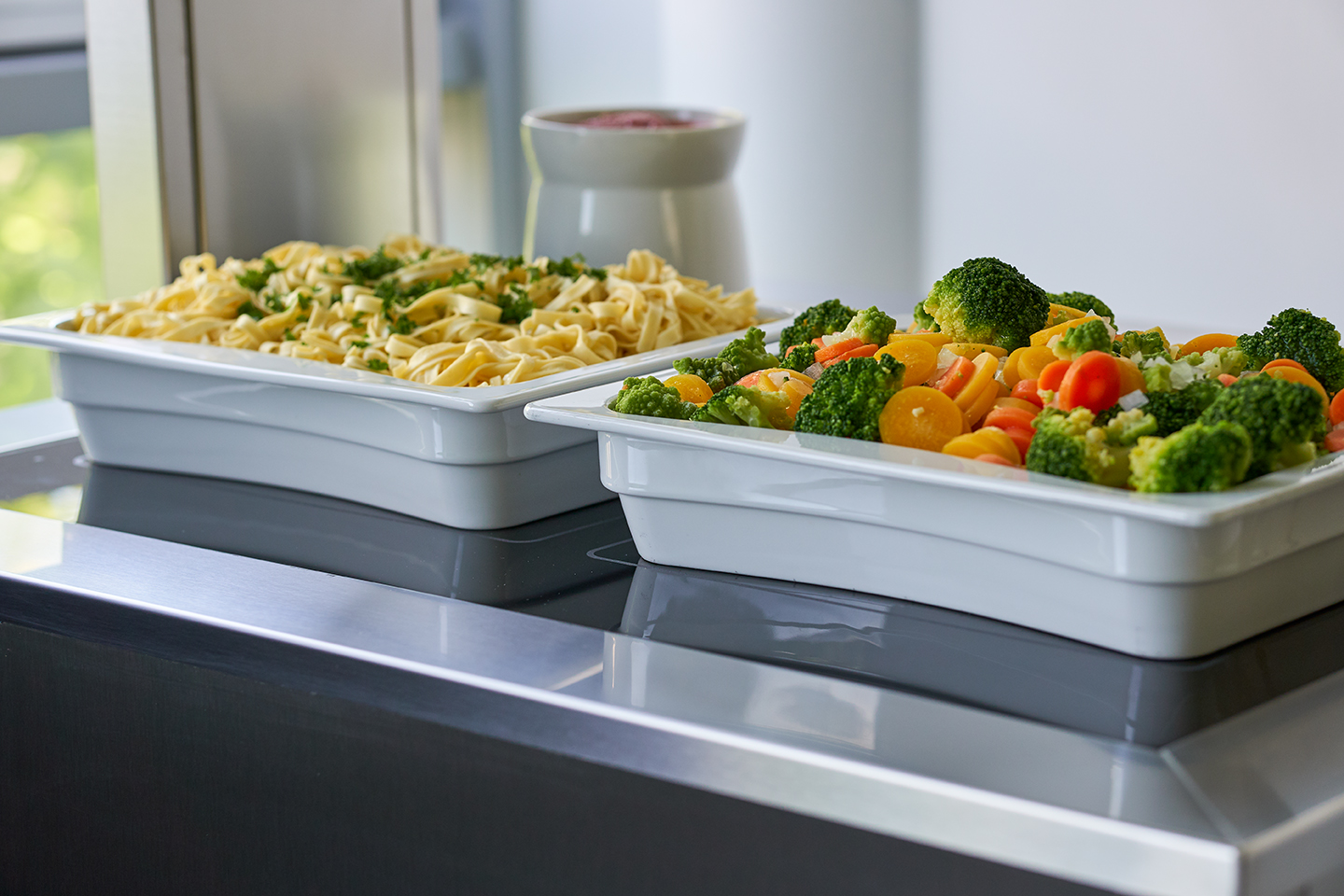 advantages at a glance
No gel fuel
No water
No heating of the room
No risk of burning
Elegant design
Consistently fresh meals
Immediate readiness
Low running costs
Keep food warm efficiently and in an appealing way
With innovative induction technology from Gastros Switzerland, dishes can be kept warm efficiently and presented in an appealing way. The focus is on delicious food and high-quality interior design.

Depending on the model, InductWarm® induction units will be installed flush in or completely invisible below surfaces made of various materials. The result is modern, multifunctional furniture that perfectly matches the ambience of the room. Whether pans, pots, porcelain bowls: To keep the food warm with InductWarm®, any induction-compatible kind of dish in the style of the interior can be used.

The dishes are filled, cleared and washed fast and easily. The even surfaces of counters, tables or food serving carts can be cleaned thoroughly in a very short time. If the induction units are switched off, the furniture is quickly ready to be used for other purposes. The power level of the InductWarm® induction system is regulated precisely at the push of a button. In addition, keeping food warm without hot water baths improves the overall room climate. This creates an all-round ambience in which guests feel comfortable and enjoy having their meals.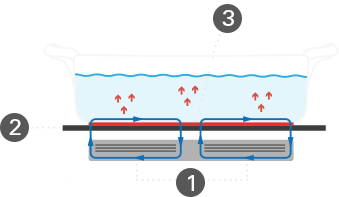 Induction warming technology
When the food is kept warm with induction, the heat is not transferred from a heating element to the food via the dish. Instead, the energy generated by an electromagnetic field (1) is converted into heat directly in the bottom of the dish (3). The electromagnetic field penetrates the surface (2) covering the induction device - which can be the glass top of the device itself or the cover plate of a buffet - without heating up the surface directly. The heat is generated where it is needed – directly on the food, without any loss of energy or radiant heat into the area around the buffet.