Keep food warm with invisible technology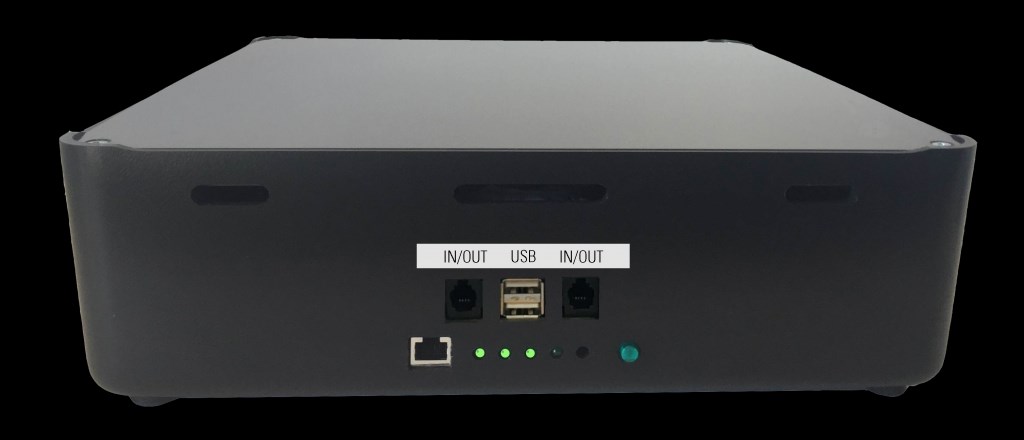 InductWarm® 130+ GN 2/3 Device
Dimensions: 350 x 350 x 110 mm
With four power levels
Max. power: 800 W
Input voltage range: 110/230 V AC / 50/60 Hz
List price: $ 1'510*
*price excl. accessories, VAT and EXW
Innovative undercounter solution for your buffet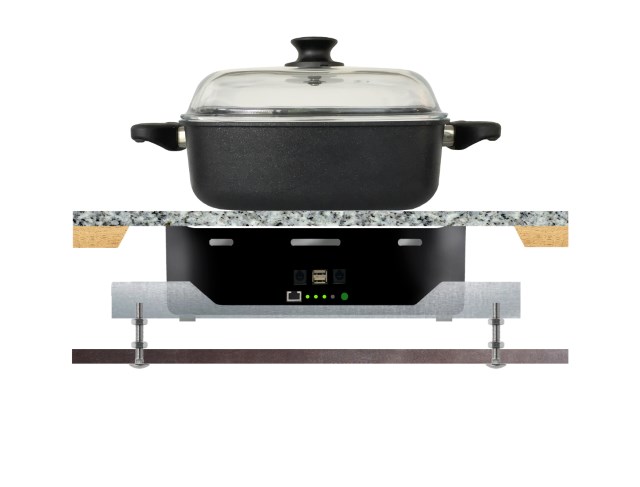 Keep food warm with invisible technology from Gastros Switzerland. The InductWarm® 130+ module can be installed underneath counter tops made from different materials. Therefor it is the perfect comination of innovative technology and elegante surfaces - for a maximum of individuality and design flexibility.
Keep food invisibly warm
The induction module, which is located under the counter´s surface, keeps food warm on four different power levels between 40°C and 95°C. Any inductive dishes can be used with this technology. The heat is generated directly on the inside of the dish with the help of induction currents. The counter top itself will not be warmed. When you remove the dishes from the surface, you will be left with an elegant looking, multifunctional counter - easy to clean and instantly ready to be used for other purposes (e.g. as conference table, candy or cake bar etc.).
User-friendly and energy-efficient
The induction unit is operated by an external control panel or an infrared remote control. LED ligts visualize the current operation status at any time. Thanks to the low power consumption, a single 230V / 16A power outlet provides enough energy to run up to three devices. And still each module can be operated individually. It is also possible to link up to 16 units with each other and control them by only one single controlling device.

The InductWarm® 130+ unit is equipped with the unique DPC (Dynamic Power Control) system. DPC detects the inductive parameters of the vessel and automatically controls the power stage. With this software-controlled function, the InductWarm® porcelain can be warmed as well as a massive cast-iron pot.
Multifunctional counters with individual design
Whether artificial stone, glass or wood – to cover the InductWarm® undercounter system you can choose a material matching your interior design. This means, you are completely free in designing your buffet furniture according to your wishes and individual needs. The induction technology, that will keep the food warm, remains fully invisible.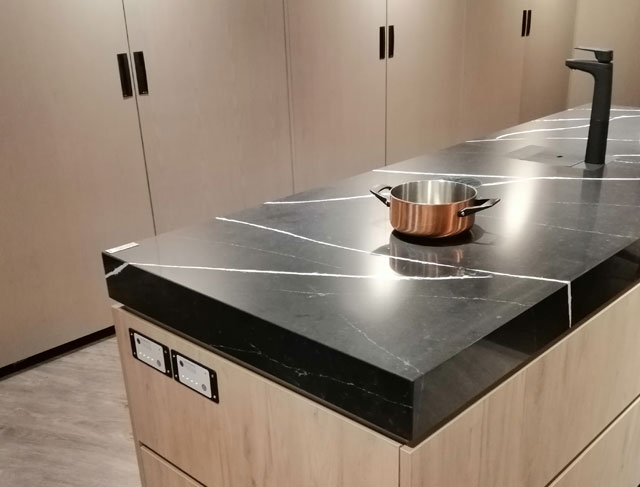 Cover material artificial stone
Surfaces made from (artificial) stone are user-friendly and they are captivating due to their premium look. Generally, we recommend to NOT USE natural stone as a cover material for the InductWarm® 130+ system. Instead, there are numerous kinds of artificial stone that can be used. ATTENTION: Stone and also artificial stone expands when it is warmed and this can cause tension cracks. It is recommended to use an immediate silicone joint for the possible extension of the surface. Please watch out the installation manual.

Gastros can give advice for the choice of cover material but assumes no liability in case of cover material damages.
Cover Material Glass
Glass is giving your buffet counter an elegant look with a special gloss and it can be cleaned easily. Our recommendation is to use scratch-resistan ESG glass with a thickness of 20 mm and rounded edges. The material can be coloured in almost any RAL-color. Also logos can be added. We would be glad to assist you with your choice and can provide you with a list of glass specifications.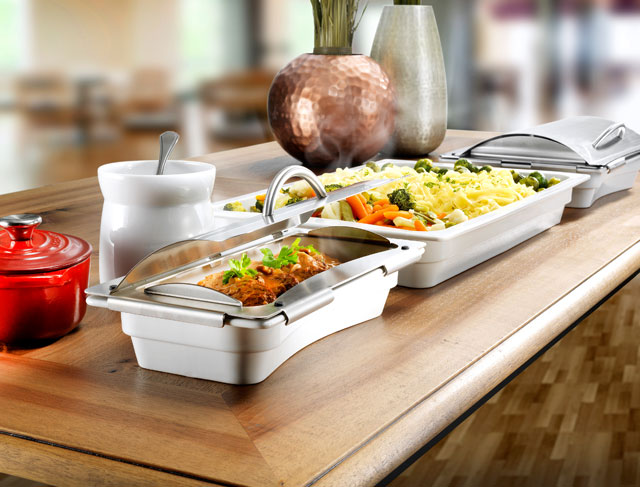 Cover material wood
Buffet counters made from wood are timeless and match any interior design from classic elegance to rustic-styles. The material radiates visual warmth and a sense of liveliness. It is technically no problem to use wood as cover material for the InductWarm® 130+ system. But please, keep ATTENTION: Do not use painted, varnished or glued wood, use only oiled natural wood. Furthermore, humidity and/or dryness can cause fine cracks of the wood.
Overview tested materials
Cover Material

Comments

Ariostea

Tested and approved by Gastros for 20mm thickness.




https://www.ariostea-high-tech.com/

Belenco
Gastros does NOT recommend to use Belenco.
Heat test ended with color change and bubbles on the surface.
Caesarstone

Tested and approved by Gastros for 20mm thickness. Quartz-based, very robust.




www.caesarstone.com

Corian
Gastros does NOT recommend to use Corian.
The polymethylmetacrylit (PMMA) is not heat resistant and will melt/change color.
Dekton

Gastros does NOT recommend using Dekton with its systems. As Dekton is an extremely hard material there is high risk of tension cracks.



Fondovalle

Gastros does NOT recommend to use Fondovalle.

Friatec

FRIDURIT tested and approved by Gastros for 11mm thickness.




www.friatec.de/content/friatec/de/Keramik

Laminam

Tested and approved by Gastros for 20mm thickness.




www.laminam.it/en/home/

Neolith

Tested and approved by Gastros for 20mm thickness.




www.neolith.com

Sensa naturestone
(by Cosentino)

Gastros generally does NOT recommend to use any natural stone.

Silestone

Gastros recommends to use Silestone ONLY in use with siliconpads. Heat test ended with color change on the surface. Mechanical test passed.
Optional Accessories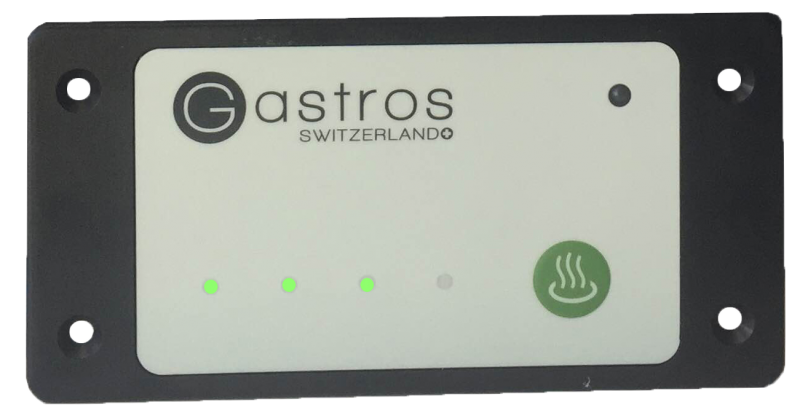 External control unit
The InductWarm® 130+ can be controlled via an optional external control unit on four temperature levels. This allows a use from the buffet side.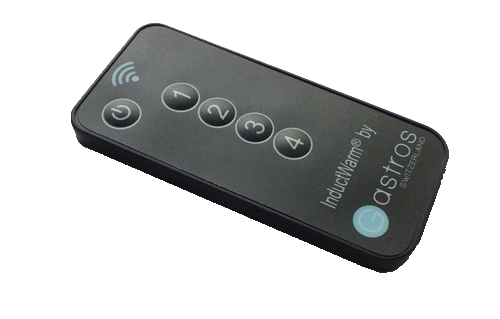 Infrared remote control
Using the optional infrared remote control the activation is also possible. The power levels 1-4 can be controlled with the current button on the remote control.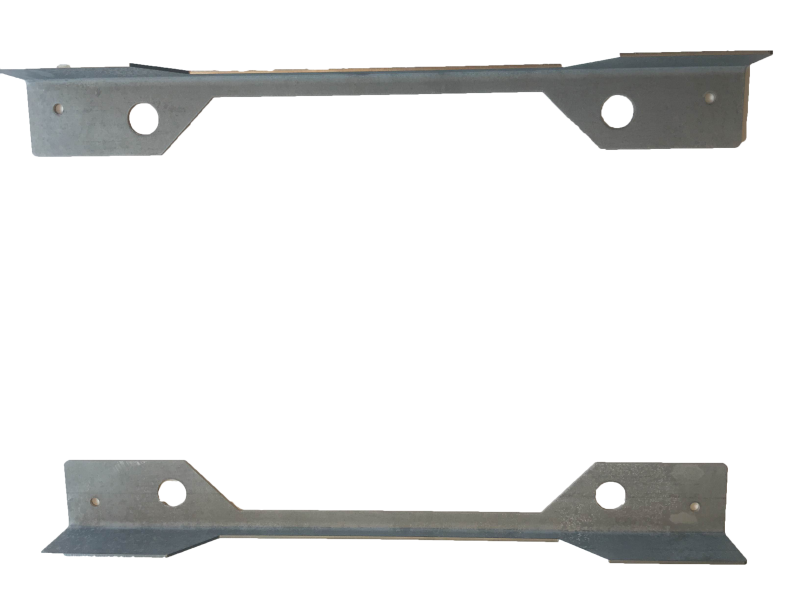 Mounting kit
The optional mounting kit makes a simple mounting of the device under the counter or table possible.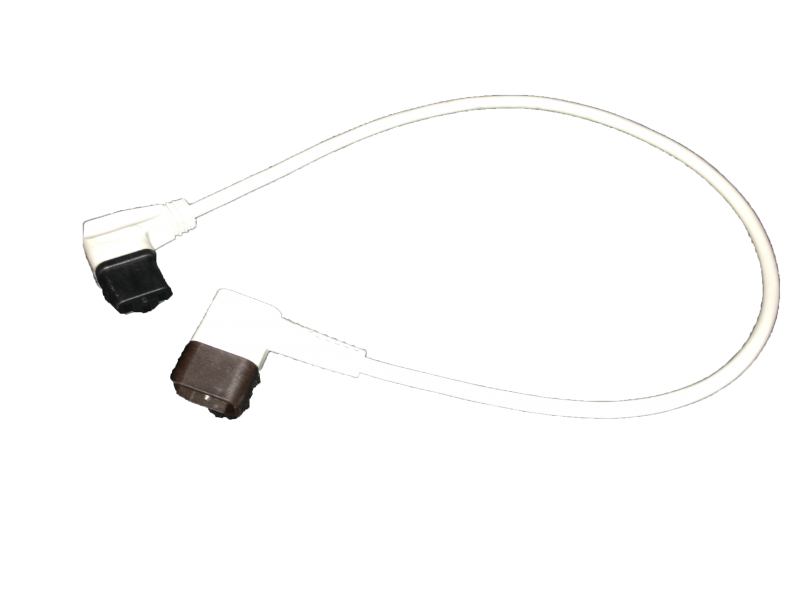 Connecting cable
When choosing from our InductWarm® 130+, you have a choice of the arrangement and number of the InductWarm® elements. Up to three devices can be easily connected via the connecting cable with each other for giving you the exact level of versatility that you require.
Winner of the Tophotel STAR Awards - Category Flexibility