InductWarm® Room Service Table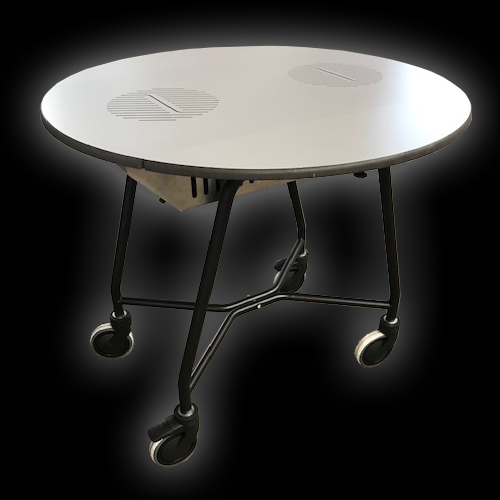 Application example of battery-powered induction units
Gastros Switzerland revolutionises the market of mobile food distribution with this application example of battery-powered induction units - the first battery-powered inductive serving table worldwide. Reliable and easily dishes can be served warm directly to the hotel room of the guest without hotboxes. Especially its elegance helps creating an exclusive ambiance in high class hotels.
Individual design of the Room Service Table
The wooden table as a custom-made product manufactured by one of our cooperation partners offers many possibilities for your individual design concept. You are free to customise the look of this special food warming solution according to your preferences and requirements.

The InductWarm« Room Service Table is a custom-made example of application of our battery-powered induction units.