InductWarm® Porcelain
The special feature of our InductWarm® system is, without doubt, our porcelain: The induction effect is only possible thanks to the patented coating on the underside of the bowls. We then add a glaze to the coated porcelain before it is fired in the oven a second time. This binds the porcelain and coating together permanently. You can therefore enjoy all the benefits that using a hard porcelain brings: it is highly shatter-proof, dishwasher-safe and retains heat extremely well.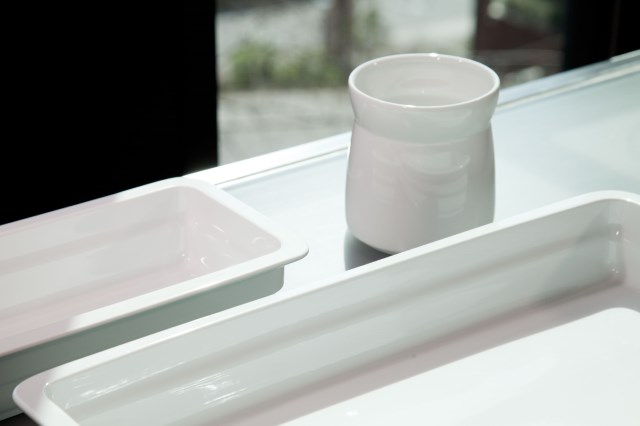 InductWarm® porcelain is manufactured exclusively by Bauscher, the world leader in hotel porcelain.

Moreover, our InductWarm® porcelain meets accepted Gastronorm standards, giving you space-saving storage and familiarity with standardised equipment for regeneration, transport and preparation. By eliminating the need to transfer food as before, your workflow becomes more efficient, which also enhances the quality of the dishes.

Present your dishes looking their best, whether hot or cold: in freestanding white porcelain.
Safety note: Due to technical reasons, please use the InductWarm® porcelain only in conjunction with our InductWarm® systems. Using the InductWarm® porcelain with other induction systems may cause breakage. And due to the fragile nature of porcelain we don´t recommend to keep dry food warm in it. It is more recommended to use liquid or sauce containing food.