InductWarm« battery powered Food Distribution Cart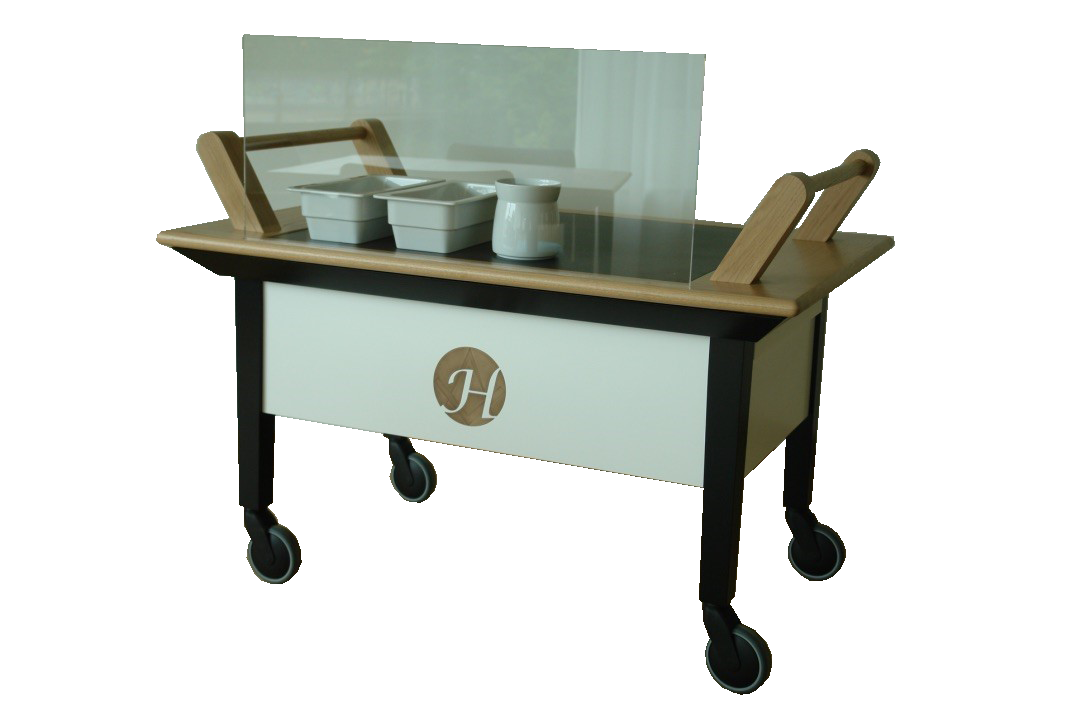 Application Example: Mobile Buffet Solution
The speed, efficiency and above all the freshness are essential in the food distribution. For this Gastros has developed the first battery-powered food distribution cart which guarantees the best food quality at simple distribution of the dishes. Meals can therefore be taken from room to room of the residents, patients or customers or can be placed for food distribution at the community room (mobile buffet).
Induction technology by Gastros Switzerland
Thanks to the integrated lithium-ion battery, the invisibly integrated induction units keep the food warm up to three hours - from the kitchen to the target point on an area of three times GN 1/1. The front mounted control panel allows simple, intuitive temperature control of each warming field at four temperature levels.
Custom-made food serving trolley
The food distribution trolley in the picture was manufactured according to special client needs by one of our coorperation partners. The choosen easy-care surface allows a clean and simple presentation of all kinds of induction-compatible dishes. The size and material of the trolley can be customised.

(Picture: Food Distribution Cart at Humanitas, Basel)