CASE STUDY NURSING HOME
PROJECT DETAILS
Location: Nursing home
Place: Riehen, Switzerland
Product: Battery-powered InductWarm® induction unit
Year of installation: 2018
Industry: Community catering
Serving cart for mobile FREE-FLOW catering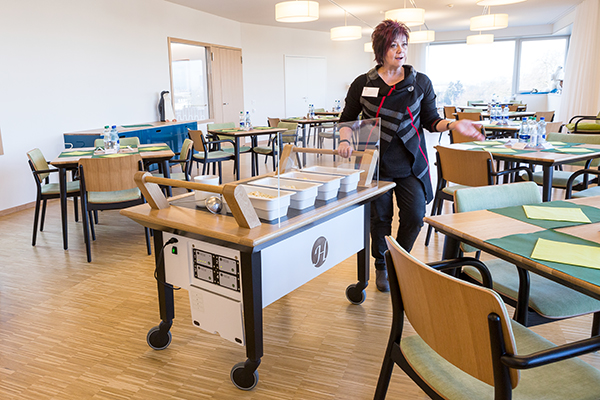 In the nursing home ´Humanitas ´, care gastronomy and catering culture are very important. A high degree of self-determination in terms of catering and individually served meals are part of the care concept. ´We differ from other nursing homes in a few fundamental ways. For example, we also have our own interpretation of care gastronomy´, explains director Stefanie Bollag.

In the new building, there is no central dining room. Since over 80 percent of the residents cannot get to a central hall independently, but would have to be accompanied by the staff, the time expenditure would be too big for everyone involved. The management decided to serve the meals in dining rooms on the individual floors. Every ´good place´ has its own ´restaurant´, and also here the Humanitas catering concept differs from others: instead of serving the residents ready-made portions on a plate, they are served from a menu cart for lunch and dinner .
PEOPLE ARE MUCH MORE SATISFIED
The serving cart - an innovative custom-made product with battery-powered undercounter induction technology - presents the offered dishes of four menu sequences at eye level. The residents, who sit at four square tables to have a good chat, can decide on the spot what and how much they want to eat. Renate Vecchi, head of the care business, is experiencing the advantages of this catering concept every day: ´People are so much more satisfied with the catering when they have the opportunity to choose the quantity and composition of meals every day. For us this means a lot of effort, but the effect is gratifyingly positive. It´s worth it - and is reflected in a very low rate of complaints.´

Source: The report is an excerpt from the article ´A house ´of the good places´ with mobile freeflow catering´, published in the magazine Gourmet (Verlag GOURMET), issue 3/2018, pages 89-94. Text: Maja Hartmann, photos: Nicole Stadelmann
You can download the entire article as a PDF.
IMAGES of the free-flow concept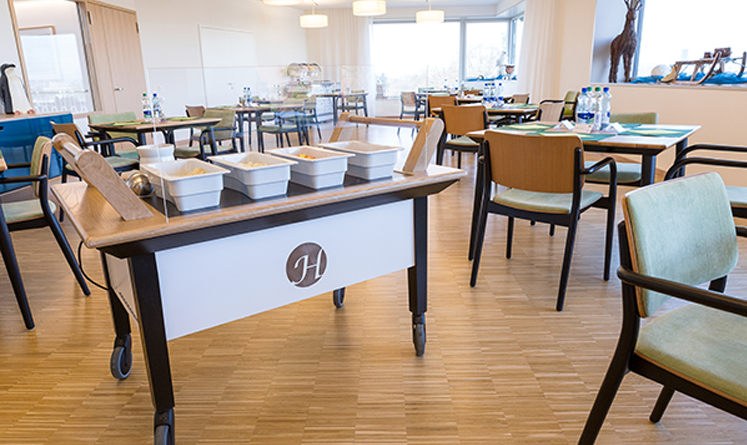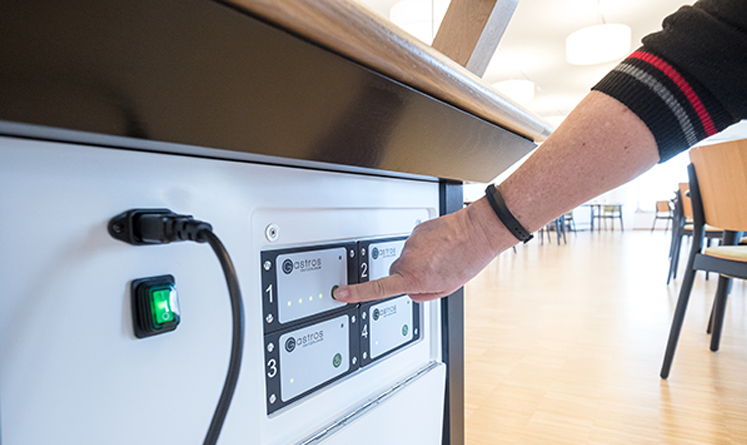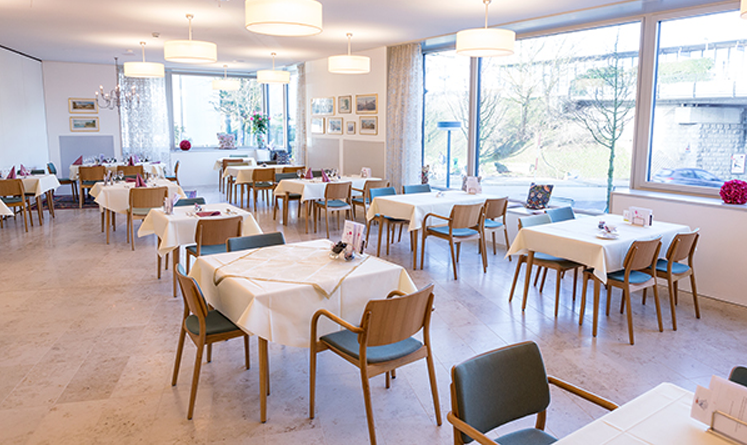 FURTHER INFORMATION ON UNDERCOUNTER INDUCTION