CASE STUDY Employee Restaurant
PROJECT DETAILS

Location: Employee restaurant
Place: London, UK
Product: InductWarm® 130+ undercounter induction unit
Year of installation: 2021
Industry: Company Catering
Multi-functional spaces for employees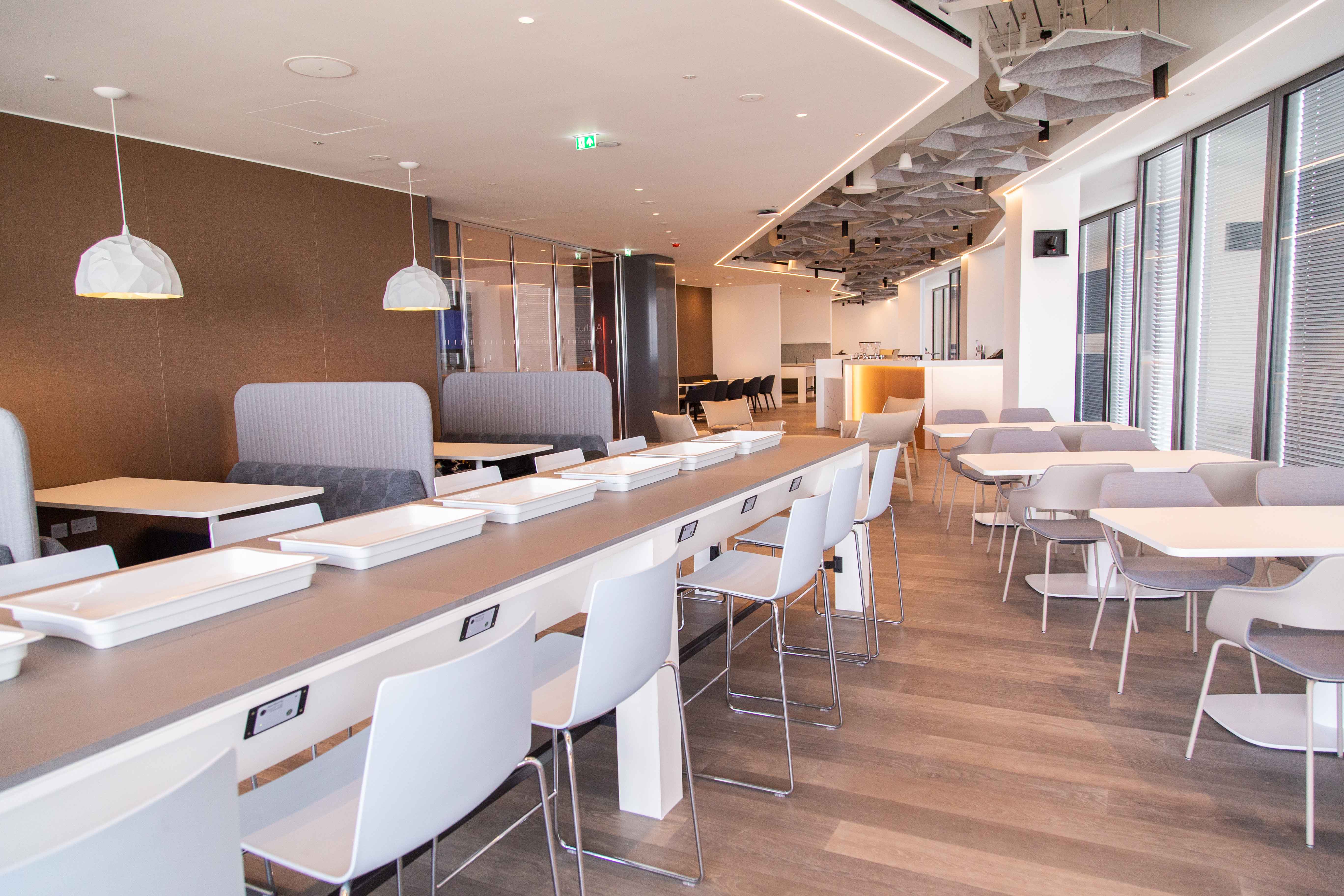 Located in a 62-storey skyscraper in the City of London this project welcomes company staff with its brand-new facilities. In addition to breath-taking views over the heart of London, the area was designed to be a multi-functional space for its employees and guests.

Two main areas were designed: a café and a hospitality area directly available from surrounding meeting rooms. The café's aim is to provide a modern and comfortable social and dining environment to employees as well as host social events when needed; this means that it had to incorporate a degree of flexibility in its design. The hospitality area was designed to support meetings held in dedicated meeting rooms and in other parts of the building.
Flexibility for all types of food service
The strong requirement for equipment that is flexible to provision for different types of food service during the day and the evening meant that Tricon Foodservice Consultants Ltd got in touch with Signature FSE, distribution partner of Gastros Switzerland for the UK, regarding the solution offered by the brand InductWarm® in terms of invisible induction undercounter solutions.

Finally, 12 x InductWarm® 130+ undercounter units have been installed in the café into two areas. On one side stands one long high-level table serving as a normal sit-down table during the day and turning into a display buffet for keeping food warm for social events thanks to the induction units discreetly placed underneath the counter surface and, on the other side of the room, an island counter is set up which is either used as a pick-up point for 'grab and stay' food or as a further buffet table for keeping food warm.

In the Hospitality area, a versatile counter space for break out areas for meetings was created and set up with 5 x InductWarm® 130+ induction units under the counter surface, doubling as a functional area for events when needed.
adaptable to social and corporate needs
The undercounter units, installed by catering project company Berkeley Projects, allow venues like this one to be extremely adaptable to their social and corporate requirements whilst offering invisible yet efficient induction technology for keeping food warm during events.

This Case Study was published by our partner Signature FSE Ltd. On their website you can read the full article.
Read the full article on signature-fse.com.
VIDEO ABOUT THE PROJECT
Sj2MPG2oqY0
Images of the location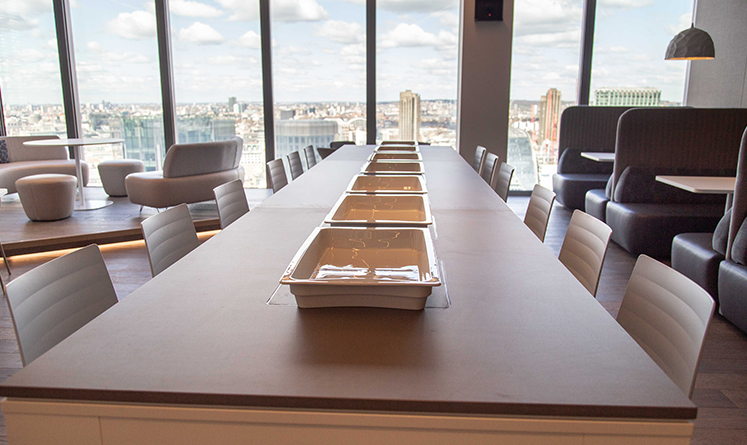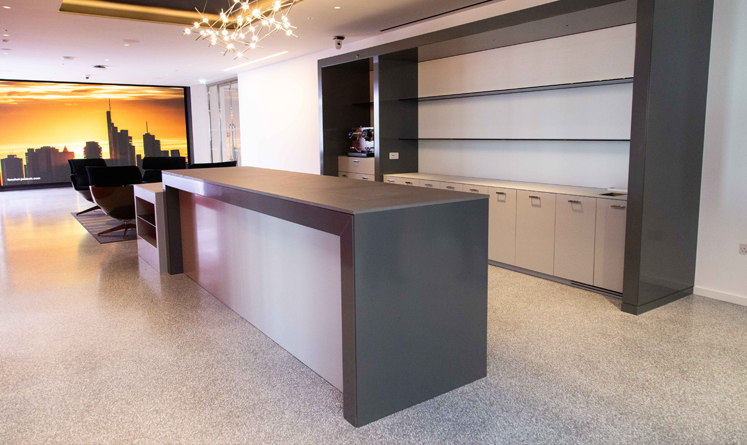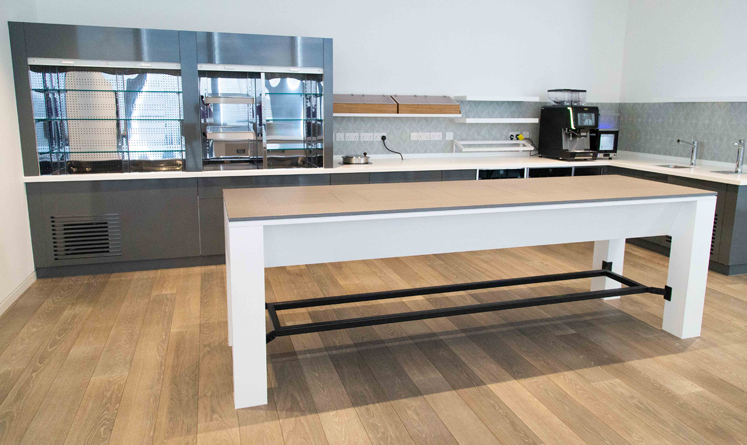 FURTHER INFORMATION ON UNDERCOUNTER INDUCTION