Awards
FCSI
Gastros Switzerland AG is an active supporting member of "FCSI Deutschland- Österreich e.V." We like to support you with actual data and products for your solutions.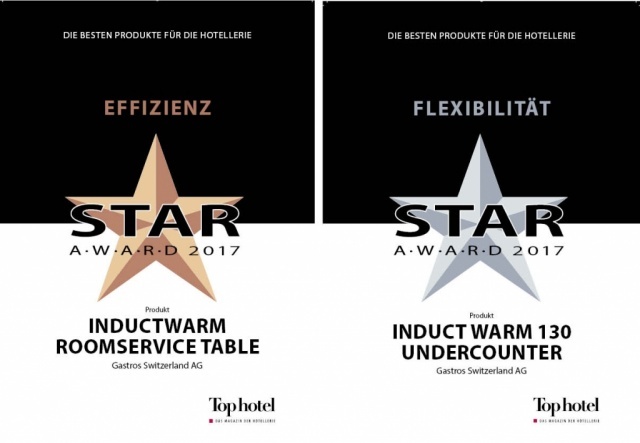 Top Hotel Star Award 2017
Bronze Medal in category "Efficiency" for the Inductive Room Service Table (iRST): With the newly released technology of battery powered Room Service Tables, Gastros entered in a new level of mobile food warming. The inductive Room Service Table from Gastros is the worldwide first battery driven, mobile solution for active warming. The food will be kept warm during transport and eating, using the inductive plates from Gastros. There is no need for using a heat box. The induction systems are mounted invisible under the table top and keep the food warm for 30-60 minutes - the perfect combination of high technology and design. During the transport, the wings of the Room Service Table can be fold down.

Silver Medal in category "Flexibility" for the InductWarm 130 series: With the InductWarm® 130, Gastros Switzerland AG developed an induction unit for the use with different cover materials such as glass, artificial stone an wood. The induction unit is completely invisible installed and allows to use the buffet/table in a multifunctional way. There is no need for removing the technology when using the table for other purposes. A large variety of materials (colors, textures etc.) is available and can fulfill all customer and interior designers wishes.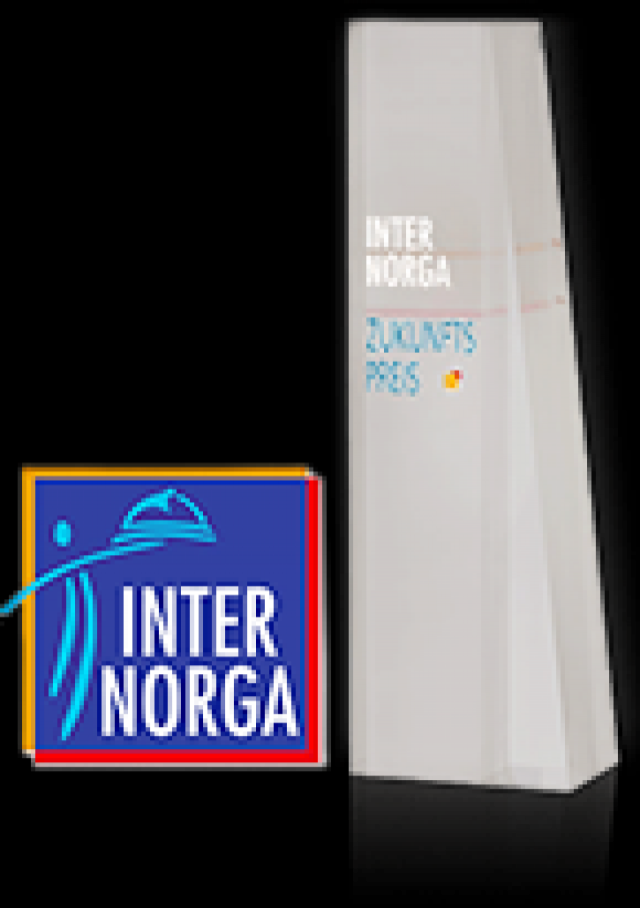 INTERNORGA Future Award 2013
Gastros Switzerland AG developed a complete new induction technology for keeping food warm in a very energy efficient way. There is no need for bad smelling burning paste and the usage of "bain marie" that evaporates water into the food and therefore reduces the food quality. Gastros Switzerland AG sets new standards in the induction technology that allows the interior designer to build multifunctional buffets. Chefs and F&B-Managers love the technology due to the fact that the technology is completely invisible. The high energy efficiency compare to other warming technologies allows new concepts in banquets and event gastronomy.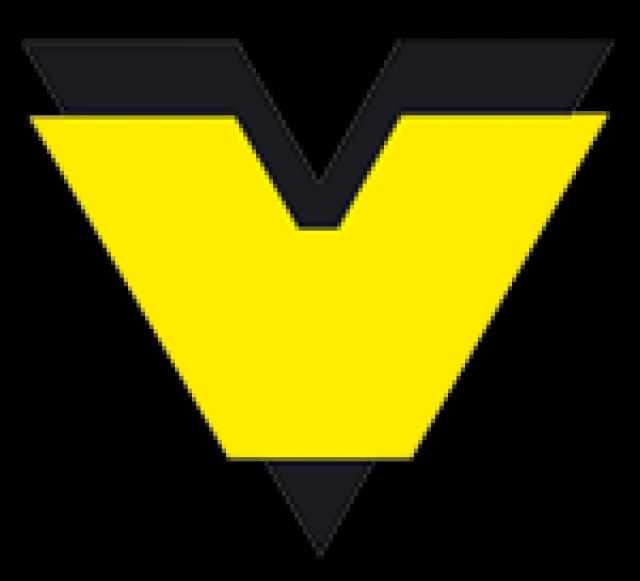 De Vigier Award 2013
Seven years, Timo Hafner developed an inductive layer to use in combination with standard porcelain. The result is a filmy layer that is implemented in the production process of the porcelain. Herewith, Gastros offers a complete for inductive food warming system including the induction elements, the porcelain bowls and covers, the tables etc.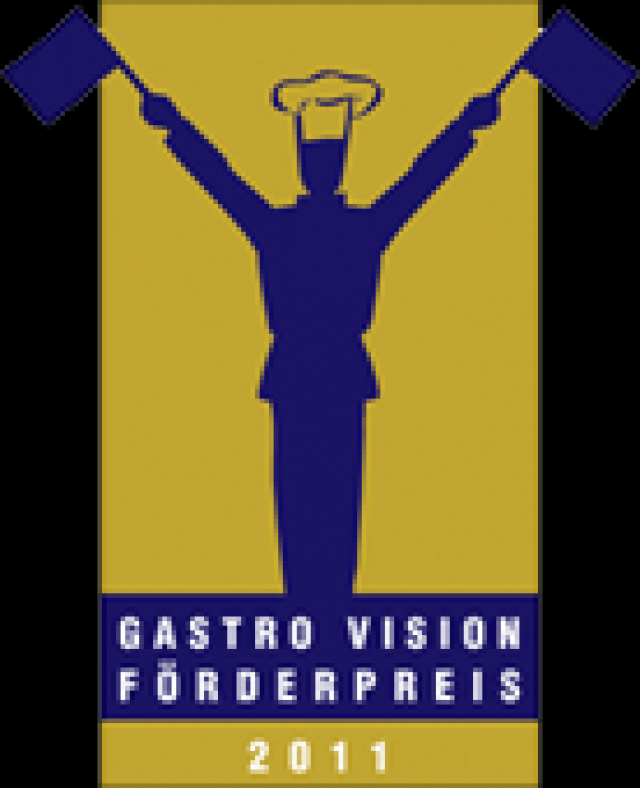 Gastro Vision Award 2011
Latest by now InductWarm® has been first-rate in every aspect: At the end of 2010 our InductWarm® system was awarded the Gastro Vision Award 2011 - here is an extract from the article (from German website):

"InductWarm" heißt eine völlig neuartige Technologie, die die Speisewarmhaltung am Buffet revolutionieren wird. Das InductWarm-System besteht aus einem Tisch mit verdeckt angebrachten, aber individuell platzierbaren induktiven Wärmeelementen. Die Speisen werden in speziell beschichtetem Porzellan völlig geruchsneutral präsentiert und warm gehalten. Das InductWarm System ermöglicht so eine noch nie da gewesene Präsentation eines Buffets. InductWarm ist wartungsfrei und ermöglicht durch einfaches Austauschen des Porzellans eine einfache und schnelle Bestückung des Büffets. Auch die anschließende Reinigung ist denkbar einfach. Eine Innovation für die Gastronomie, die die Jury überzeugte.